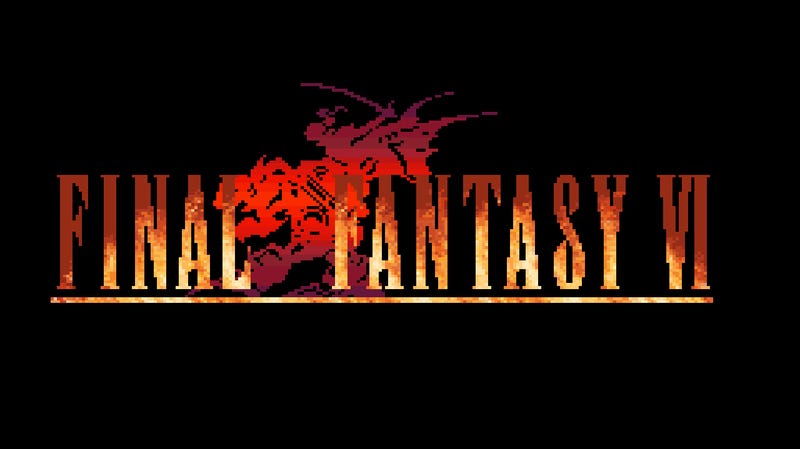 When I first played Final Fantasy VI, I wasn't even holding the controller. I watched my older brother play through the Super Nintendo game beneath the glow of the bulbous cathode ray tube in our living room, after school, after dinner, after homework, sitting cross-legged on the carpet.
I felt like I was a part of the experience as a spectator; I coached him, suggesting maneuvers as he played, following the story, not really understanding the significance of its themes—isolation, identity, self discovery, egomania, death. I was in grade school and the impressionistic fantasy game was a dark, baroque epic in the last years of the 16-bit era.
Square—Squaresoft at the time—had a few more games in development for the console, Chrono Trigger arriving a year later, but Final Fantasy VI was the high-water mark and everything afterwards was the in the receding pixel tide. Lofty words, but the medium changed dramatically when polygons arrived and storage space was cheap.
We were borrowing the game from a friend who had a wealth of Super Nintendo cartridges; these games cost as much as $70 and it took months and months of savings for a single purchase. We used to wander the neighborhood collecting cans! Like good little hobos, raising money for games. It was probably some time in 1995, maybe early '96, six months or so after Final Fantasy III's (as it was known in the US) October 1994 release date. But we still couldn't afford the game. So thanks for that, Bobby down the street, in the house upon the hill.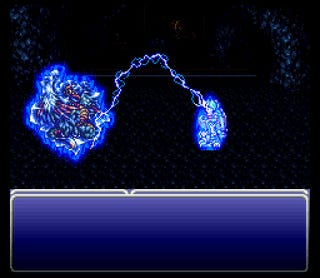 And I recently decided to replay it, with ZSNES and a Logitech controller. The game is of course a menu-based role playing game with a fairly linear storyline. I don't need to dwell on the specifics of the game mechanics—you know all that, more or less, because the Final Fantasy series was essential in defining the JRPG genre. It features more character customization that previous entries into the series, via relics that gave characters unique abilities, Espers that taught magic, and the usual armor and weapon options. This was all elaborated upon in the follow up, Final Fantasy VII, the most common entry point to the series for slightly younger millenials than myself.
But none of that is particularly important. What matters is the story, and how it was conveyed on a system with the processing power a fraction of today's smoke alarms.
The protagonist Terra serves as an automaton to an evil empire, a rare specimen that knows magic in a world where magic is just something talked about in silly stories of older times. When she's freed from her servitude she has no memory of her past, why she has her abilities, and why she is alone in that harsh world. The rebel forces take her in.